Benchmark your entire social presence and improve
your digital strategy with data informed insights
Develop

strategy based
on data and insights
Ezyinsights Intelligence platform tracks your and your competitors overall social performance. We'll show you engagement data that happened on social media posts as well as on the publisher's websites.Get a complete picture on how you perform against your competitors.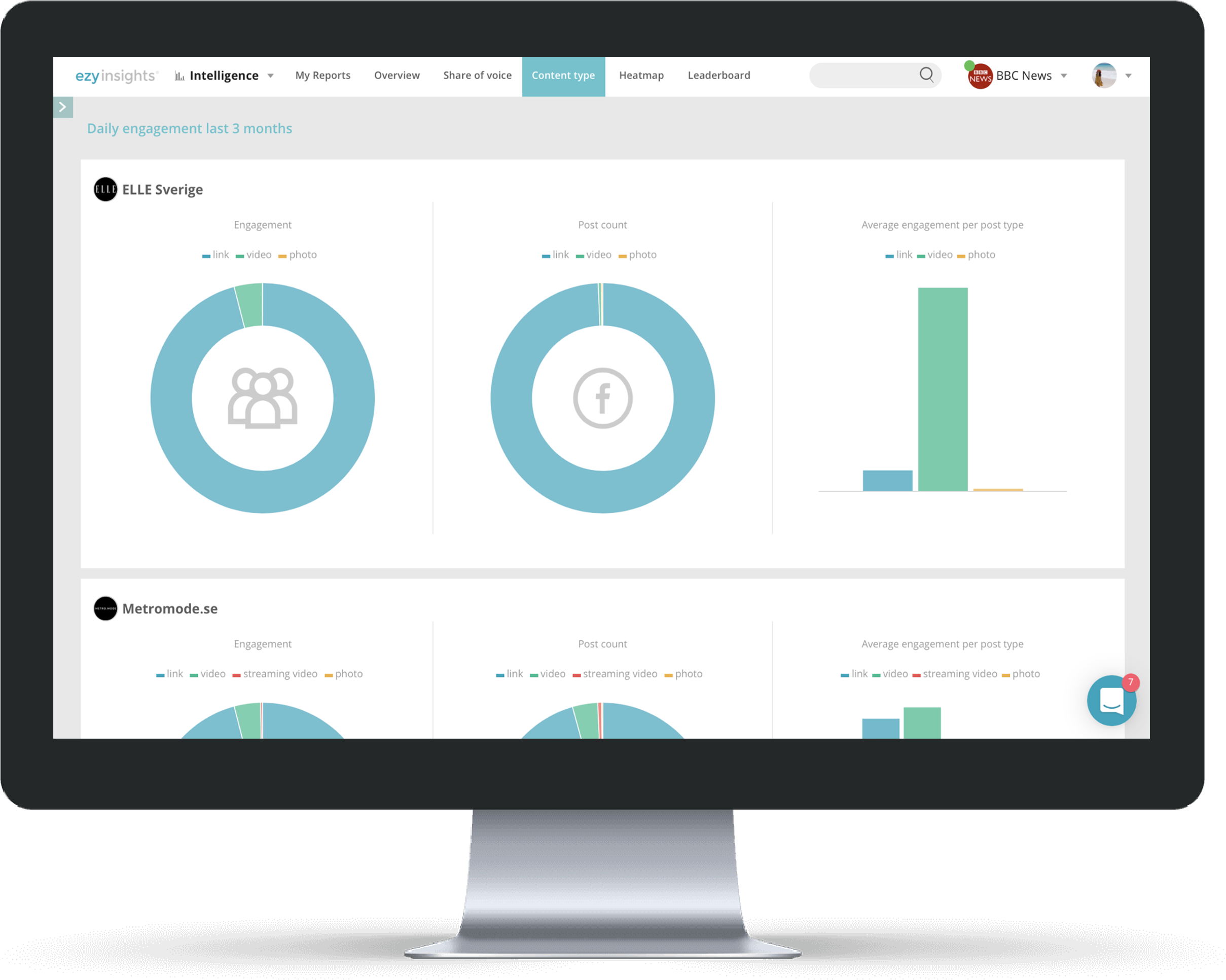 Analyse

the types of content
What type of content is engaging your audience? Ezyinsights Intelligence platform breaks down engagement by the type of content that drove it. You'll know exactly what type of content creates most engagement for you as well as your competitors. See any publisher's content strategy at a glance.
See

the best posting times in the heatmap
When should you post and how often? How do your competitors do it? Intelligence heatmaps create a visually superb overview on when you post on Facebook versus when you are getting engagement. Heatmaps help you adjust your posting strategy and see at a glance exactly when you're missing out on engagement. Don't fly blind.
See

the story ranking
of engagement data
What content drove the biggest engagement spikes? What were your or your competitors' most engaged articles? Which videos picked up most comments? Develop your content strategy by comparing most and least engaged content on any Facebook page or web-site. Get reports from past week, month, year or custom date range.
Improve

your digital strategy with data
driven insights
Empower

your whole newsroom with
real-time data and insights
"Since integrating real-time data in our displays, we can now say that we are truly data-informed. We'd be blind without EzyInsights." Olav Haugan, Editorial Leader at TV2 Norway.
Journalists and reporters are able to set personal filters to suit their needs. Find relevant content based on sources, categories, keywords, languages and more. Set up alerts and never miss a story.
Monitor engagement across
all
major social media


platforms
EzyInsights monitors and records engagement on content
from Facebook, Twitter, LinkedIn, Instagram and Pinterest.
Our customers perform

2 to 4 times better than their competitors
This example shows how publishers in the Netherlands perform compared to Ezyinsights customers. Typically our customers are able to improve their social and digital engagement by 100 % up to 400 % in less than a year.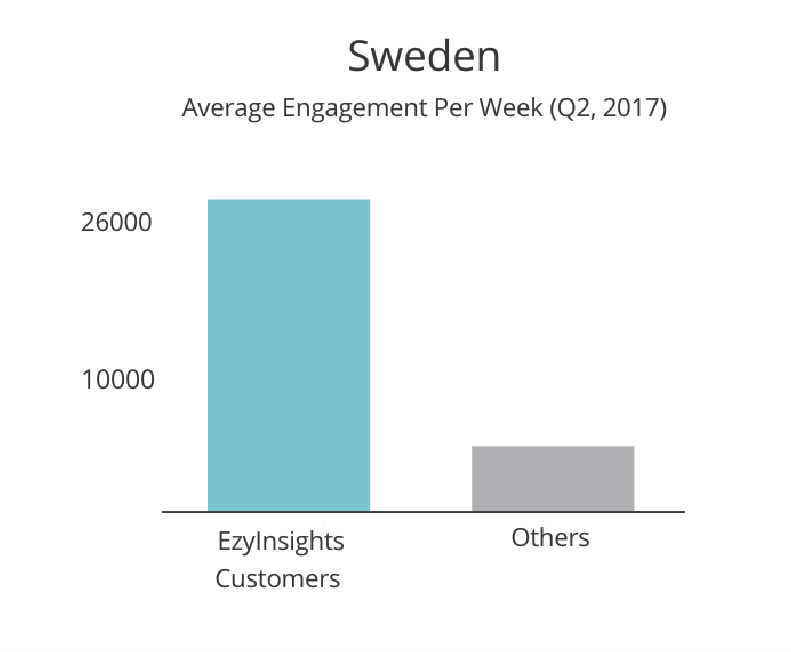 Used and trusted

by thousands of journalists all over the world
"Without Ezylnsights,

our phenomenal growth at Newsner would not have been possible."
Johan Rikner
Newsner